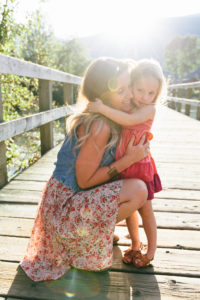 Galena Pal – Founder, CSGA Level 1, CAA Level 1, OFA Level 3, CSPS, CSIA, Massage Therapist, RYT 200 Yoga Teacher, Restorative yoga  Level 1 & 2 and Equestrian & Western Child and Junior Champion.
A true Kootenay girl and entrepreneur, Galena grew up in Nelson, BC, surrounded by the beautiful Selkirk Mountains where she worked at numerous backcountry lodges throughout British Columbia. Also as a horse lover, spending years in the saddle showing Equestrian, Jumping, Dressage and Western showmanship. She has won many awards as well as overall Child and Junior Champion.
As the owner and business manager of Earth & Ocean Travels, she's well known for her her adventurous free spirit and zest for life. In addition, she is also a graduate of the Maui School of Therapeutic Massage, 200hr Yandara yoga teacher training, Restorative yoga teacher training level 1 & 2, and CSGA Ski Guide.
An avid world traveler and adventure seeker, she now combines her love of climbing, surfing snowboarding, skiing, horses and yoga into unique adventures.  Her first love, however, is living vibrantly in the Kootenay outdoors and being a mother to the light of her life, her beautiful daughter named Snow. Being active and living a healthy lifestyle for herself and daughter, while continually being challenged and inspired, is what is most important to her. With such a diverse background it allows her to create a lifestyle she loves and meet people from all around the world who share similar passions and philosophies. Galena has a huge heart and loves helping people reach their highest potential.
In 2011, originally named, Cat Sass Cat Skiing, founder Galena Rose developed an all women's outdoor adventure company incorporating world class skiing, mountain  whole food nutrition and yoga into retreats offered all over the back country of British Columbia.
Cat Sass' mission was to empower women in the backcountry and foster balance off the mountain, allowing Galena to bring  her expertise in health, along with her passion for the outdoors and helping women build confidence.  As her dreams came to fruition and this vision grew into more then just snow and tacky dirt retreats, embracing the true balance of all elements, born was Earth & Ocean Travels. Hosting a variety of all womens, co-ed and family style; surfing, mountain biking, skiing, yoga, wellness and horseback retreats all over the world.
Her gift is to share her love for life with others, creating a supportive and non intimidating environment that refreshes your body, inspires connections, strengthens and awakens your mind and builds confidence. A place where she says " we can all find our true callings and feel supported and guided to live life with excitment, intention and gratitute.  A creative exploration designed to help her guests experience a profound reclamation of their inner connectedness with life and the outdoors.
Life has taken her down many roads. As a newly Stage 3b breast cancer surviver, she has a new outlook and greater meaning then ever before, forever changed after facing and over coming the biggest challenge and obstacle she could have ever imagined.  She hopes to take all of her learnings and one day offer trauma, stress management and cancer support retreats for women. A place to nourish the very sureal fears, as well as personal growth that comes along with this very life changing experince, or as she likes to call it "health opportunity", an opportunity that she believes is a gift to awaken us to a deeper purpose and meaning of life. The truest form of the power of now.
Events with Galena Rose