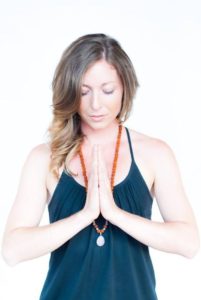 Sarah Bresnahan- 500 Hour Yoga Teacher Training, HBSc, HBA, BEd focusing in Outdoor Education and Leadership.
"Let the beauty we love be what we do" -Rumi
Sarah teaches Science for Selfdesign Online High School, and teaches Yoga to both drop in students and aspiring yoga teachers through biannual teacher trainings in Nelson, BC. Sarah brings basic anatomy into all yoga classes and invites students to be lifelong learners fostering curiosity and interest about how our bodies move. Her Power Vinyasa and Vinyasa classes are a dynamic flow integrating breathing techniques, alignment, and core work, with exciting and creative sequencing.  Her Yin classes are blissful and rejuvenating. When practicing with Sarah, expect to see dynamic sequences, alignment based adjustments, and beautiful themes woven into each class to invite you in deeper to your practice.  As an avid outdoor adventure enthusiast, she is thrilled to share her passion working for Earth & Ocean Travels.
Events with Sarah Bresnahan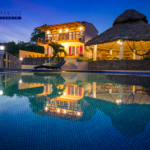 El Salvador - Unlimited Surf & Yoga Retreat (co-ed)
November 8, 2020
Do you have the surf fever? Have you dreamed of taking your bestie, girlfriend or boyfriend, husband or wife on a surf adventure? Have you ever gone on a surf retreat and left feeling that you just didn't spend enough time in the ocean and wanted more? This trip is…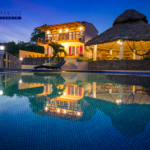 El Salvador - Unlimited Surf & Yoga Retreat (co-ed)
November 7, 2021
Do you have the surf fever? Have you dreamed of taking your bestie, girlfriend or boyfriend, husband or wife on a surf adventure? Have you ever gone on a surf retreat and left feeling that you just didn't spend enough time in the ocean and wanted more? This trip is…